In today's modern world, social media marketing is an integral part of all business – small, medium, and large scale business. For newbies, or for those who don't know, it is easy to start doing social media. The real question is: how can you do social media marketing to help your business grow?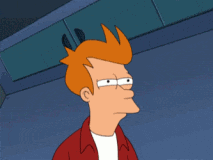 Doing effective social media marketing starts with identifying your current online presence. From there, you can decide how much effort and budget would you be willing to spend to reach your target audience. You can start creating and launching engaging campaigns and track your results to see how your campaign is doing.
Being a social media marketer can be a tough job, but if you know how to connect with your clients – you'll figure that it's a fascinating job. If you're a business owner who's looking for an SEO expert for social media, we, at SBZD Marketing of San Jose California can help you wherever you may be. For the meantime, allow us to share some helpful steps to take your business to a whole new level in social media marketing.
STEP 1 – Current Social Media Presence Audit.
You won't be able to create and execute your social media plan without knowing where is your current location online. Go ahead and take a quick look at your social media platforms. Here are some areas that you have to consider when auditing your business's social media presence:
Do you have followers?
Are you able to create exciting content?
Were your posts helped you convert into sales or get an inquiry instead?
What are the most active networks that you currently have?
Do you provide optimized photos, cover images, bio, URL, etc.?
What social media network gives you the most value?
How does your social media profile compared to your competitors'?
STEP 2 – Create a Unique Profile of Your Ideal Customer
In traditional marketing, you need to have the exact profile of your ideal customer – this is what you also have to do with social media marketing. The goal in this step is to identify, know, and understand your customers very well that your product and service fit and sell itself naturally. In creating a unique profile, you have to be as specific as possible. The best marketing campaign will always fail if you're sending your message to the wrong audience. Here are some factors that you have to get to create a unique profile of your ideal customer.
Age
Location
Job Title
Income
Pain Points (that your business can solve)
Most Used Social Network
STEP 3 – Create Your Mission Statement
Create a mission statement for your social media that will make you weird, unique, and stand out from your competitors. You want to say something about providing solutions to your clients rather than making something for your business. This mission statement will drive your future action, so make sure to take your time to think it through. Therefore, it is essential to keep your ideal customer in mind and what you can provide in creating this statement.
STEP 4 – Curate Engaging Content
It is where you will spend most of your time in social media marketing. You need catchy photos and phrases that can connect to your ideal clients. The most common problem with this part is that most businesses start with creating engaging content before the previous steps.
Posting and scheduling posts are easy, but engagement from your followers is challenging. It is the reason why you need to create a profile of your ideal customer and use all necessary information to influence them. With the right set of data on hand, it would be a lot easier for you to create and curate appealing content. Here are some sample contents that you can post on your social media accounts:
Images
Videos
Blog Posts
Company News
Infographics
eBooks
Interviews
There are a lot of content ideas that you can try but never put your focus away from your mission statement and skillset. Your content will fuel up your social media accounts, so you have to consider creating high quality, engaging content as a top priority. You can create a content calendar as an outline and guide of the posts that you're going to do throughout the year, the topics you want to share, and alike.
STP 5 – Know Your Key Success Metrics
If you can't measure your success metrics, you'll never know how good or bad is your campaign. How will you know if your social media marketing efforts are a failure or a success? Just to be clear, success metrics are not entirely about gaining more followers; instead, it's all about the conversion rate. How much money did you get back from investing in some Facebook Ads? Here are some metrics that you must check regularly:
Conversion Rate
Time Spent on Website
Reach
Brand Mentions
Sentiment
Total Shares
STEP 6 – It is Wise to Invest in Various Social Media Management Tools
These social media management tools will make your life easier and will help you do amazing things for as long as you use the right tools. Find the best social media management tools that will suit your needs, and leverage them to boost your productivity.
In this fast-paced world, the life of most marketers would be crucial without these tools. Another advantage of using social media management tools is its ability to schedule posts ahead of time. So, you'll always be ahead of the competition. Isn't that the goal?
STEP 7: Track, Analyze, and Optimize
It is the last step in doing social media marketing, but the most essential if you want to succeed in your campaigns. Even the most experienced marketers rely on trial and error through the help of different social media management tools to track their progress. Tracking, analyzing, optimizing, and tweaking may sound basic – but each step is crucial.
This step requires high accuracy, precision, and efficiency to get all data correctly. You must re-evaluate all data because it is the essential thing that will drive you towards achieving your mission statement. An excellent social media strategy is about connecting with your ideal clients through engaging and clickable content. Focus on one step at a time, and see your business grow with active social media marketing.
How Can Your Target Client Notice You on Social Media?
There are many ways to reach your ideal clients on social media. The two most popular steps are using hashtags and social media ads. We understand that there's a massive noise on the social media channels, and getting noticed is a challenge. So, here are some tips to help your business get seen on different social media platforms.
Posting Easy Shares are Easy to Do. You can post different easy shares that people can relate to like funny posts, statistics, inspirational quotes or stories, and some dramatic images. Easy Share post is famous to the most audience, so all you have to do is to touch their core. Once you do, you will get instant shares – and you have free marketing from them.
Post Images. Another way to entice your audience, especially if your business is about restaurants.
Poll a Question. People get to be interactive if you ask some questions. So, go ahead and try it. Create an environment in your social media to promote conversation.
Giveaway Prizes. Create a contest and giveaway prices to encourage your followers to share your post. It is a great way to promote your online presence.
Tease Your Audience. You can do this method by using evocative headlines and teases. The best way to do it is to give your audience solutions to their problems – that your business can provide.
Contact SBZD Marketing Today
If you need an SEO expert, social media consultant, or a web designer – we're here to help. We will help you launch and execute your marketing plans to reach your business's goals. SBZD Marketing is a professional digital marketing expert based in San Jose, California.
We have a team that will help you improve your overall online presence. Our experts are available 24 hours a day, every day of the week if you need to talk about your business goals. With reasonable plans and pricing, let us beat your competition.
Web Design
Graphic Design
Motion Graphics
Marketing Consultations
Search Engine Optimization
SBZD Marketing and Web Design
3165 Olin Ave Suite #11, San Jose, CA 95117
(408) 882-1307